After connecting an instance from Ultipa instances, user may perform various managements, queries and computations on the graphsets of the server or cluster.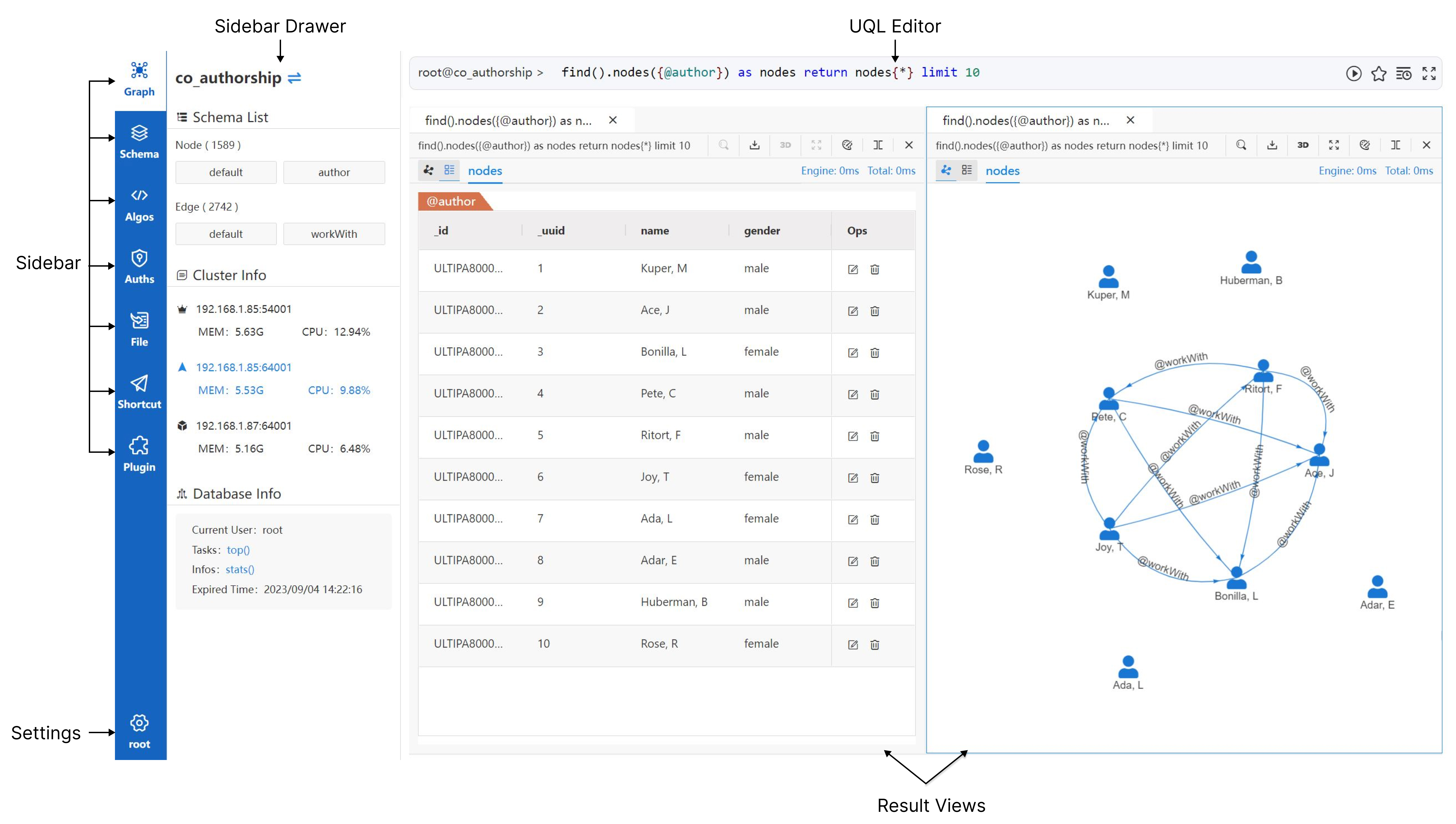 Main functional modules are:
Sidebar: Click each sidebar menu can open or close a sidebar drawer that contains more information or operations; width of the drawer is adjustable
UQL Editor: Receive the UQL commands sent by operating the graphical interface, or you can edit UQL commands by yourself
Result Views: Display the execution results of UQL commands, support split screen, switch 2D/3D view, etc.
Settings: Change Ultipa Manager configuration, switch connection, etc.