Ultipa Cloud offers upfront-commitment-free subscriptions via AWS Marketplace to provide better convenience for users. You can subscribe to Ultipa Cloud services via AWS Marketplace by linking your Ultipa Account to your AWS billing account.
Requirements
An AWS account with a valid payment method
An Ultipa account

If you do not have an Ultipa account, click here to create one
Alternatively, follow the guide below to create one later
Subscribe
Search for "Ultipa Cloud" from AWS Marketplace and select a desired edition of "Ultipa Cloud (Graph Database/SaaS)" from the displayed search results.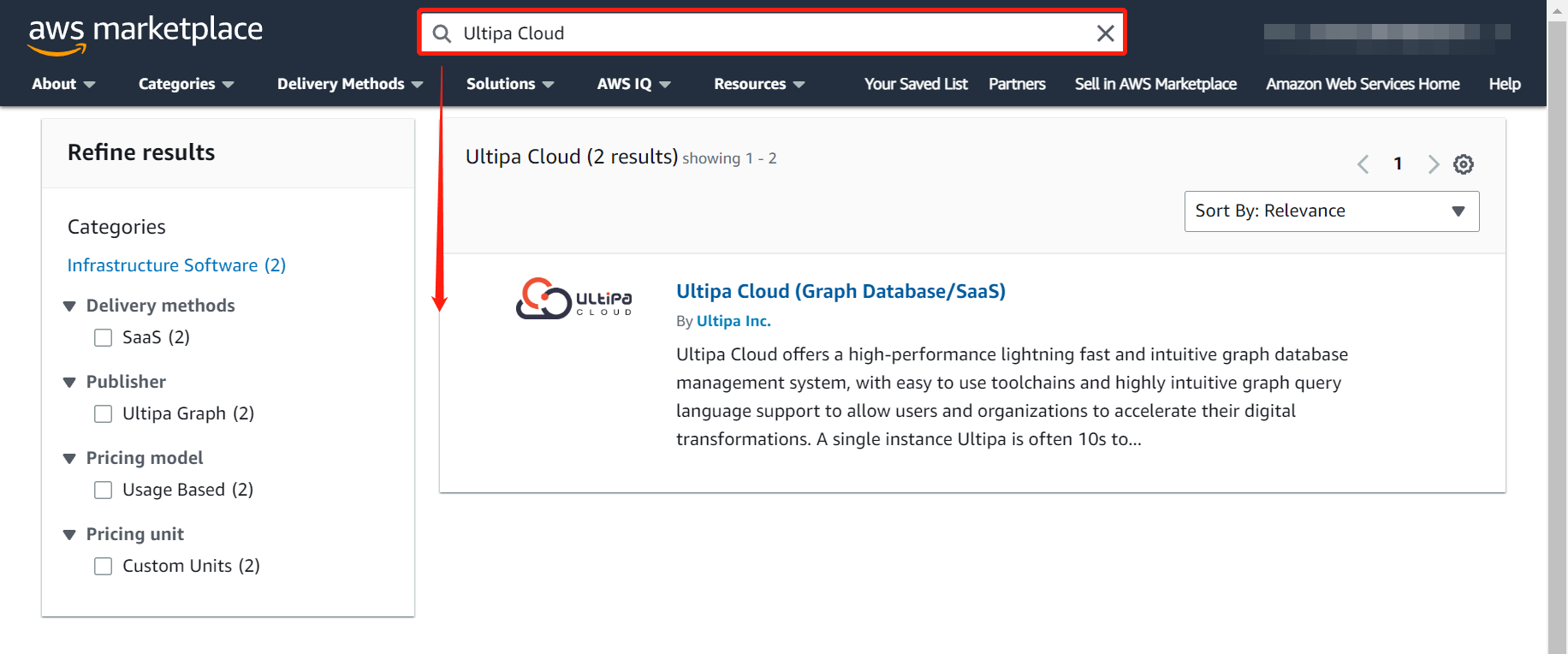 Diagram: Search for Ultipa Cloud
Click "View purchase option".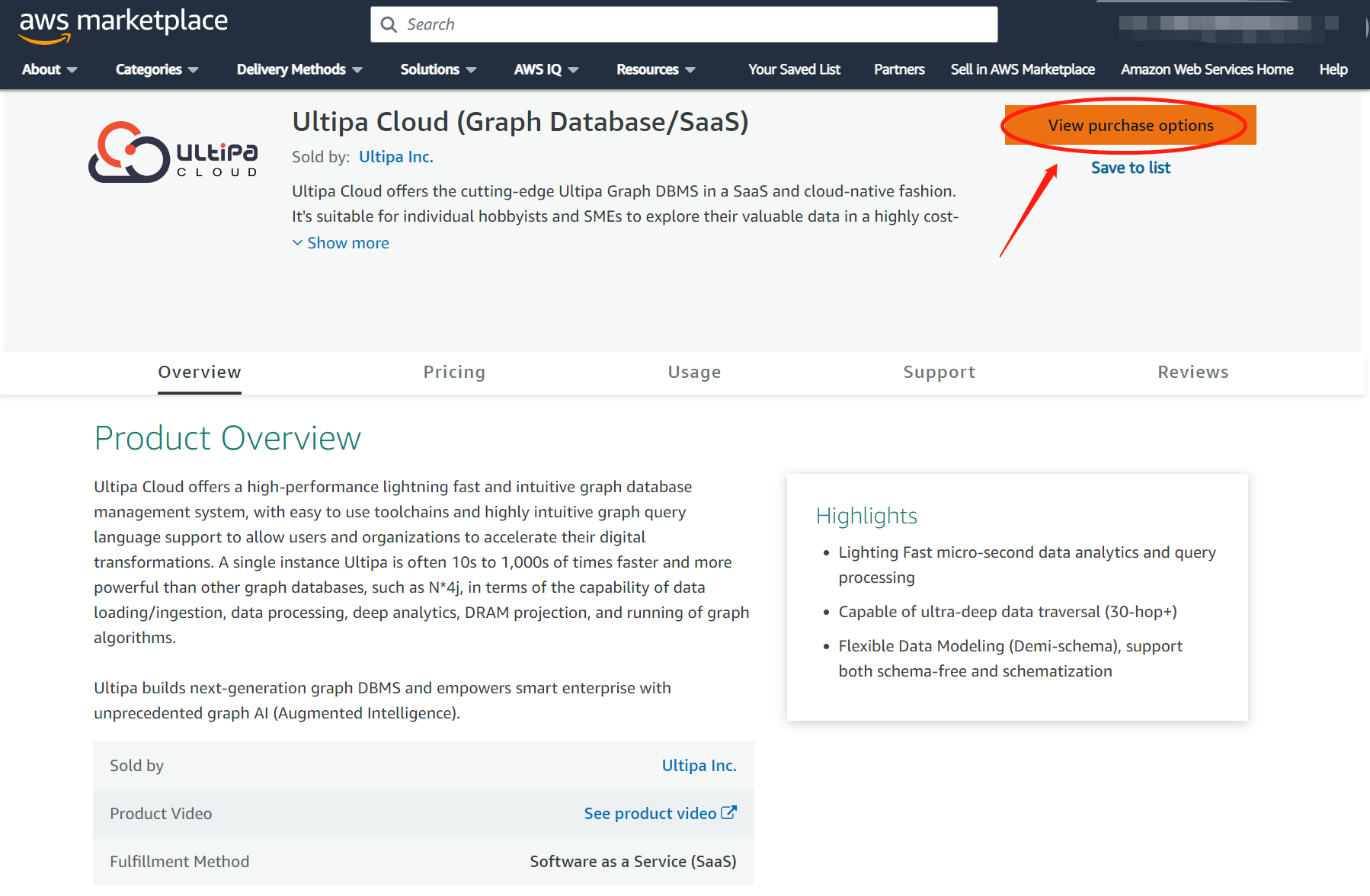 Diagram: Search for Ultipa Cloud
Select "Subscribe".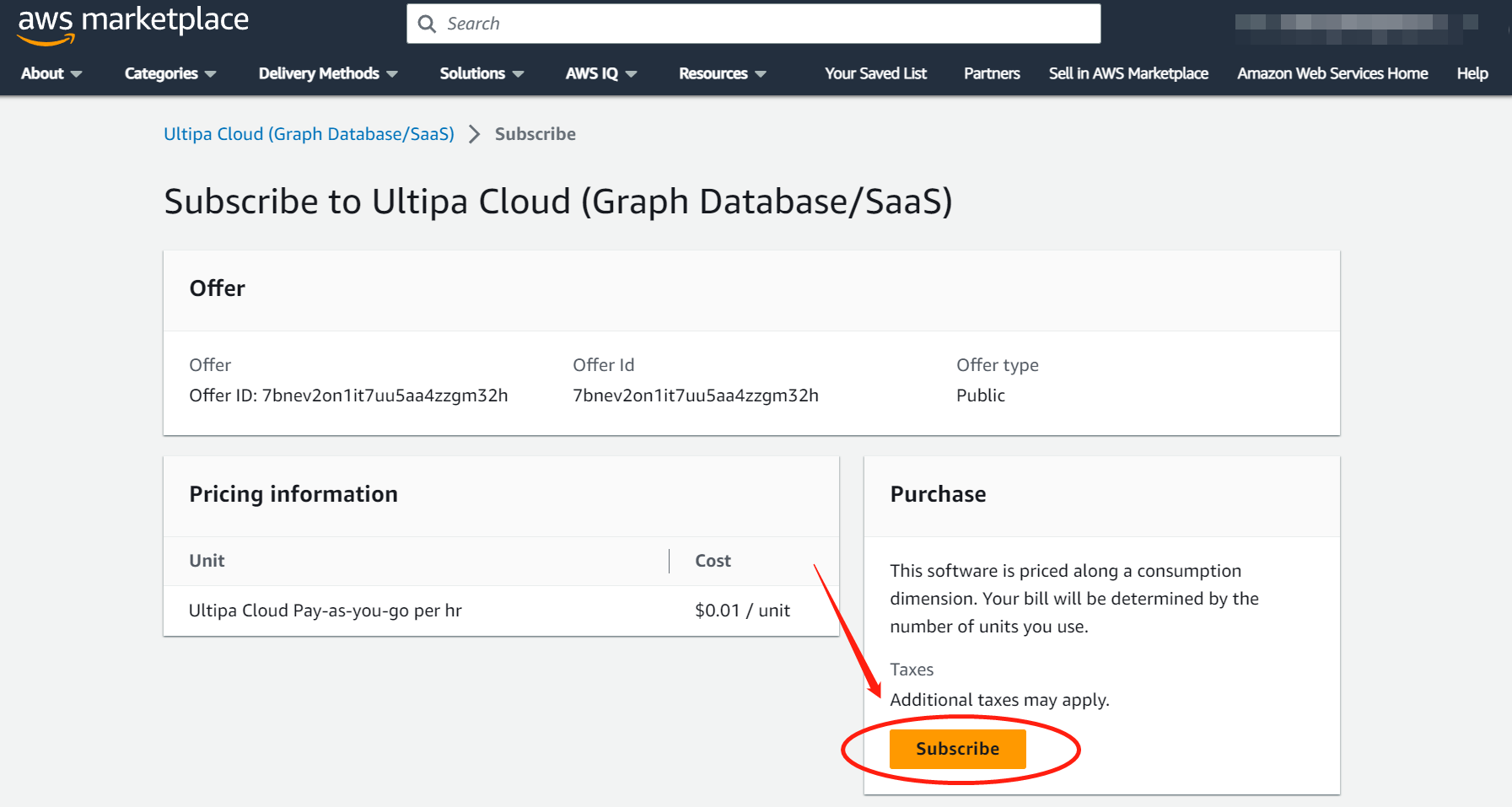 Diagram:Subscribe to Ultipa Cloud
Link AWS to Ultipa Cloud
Select "Set up your account" on the pop-up notification.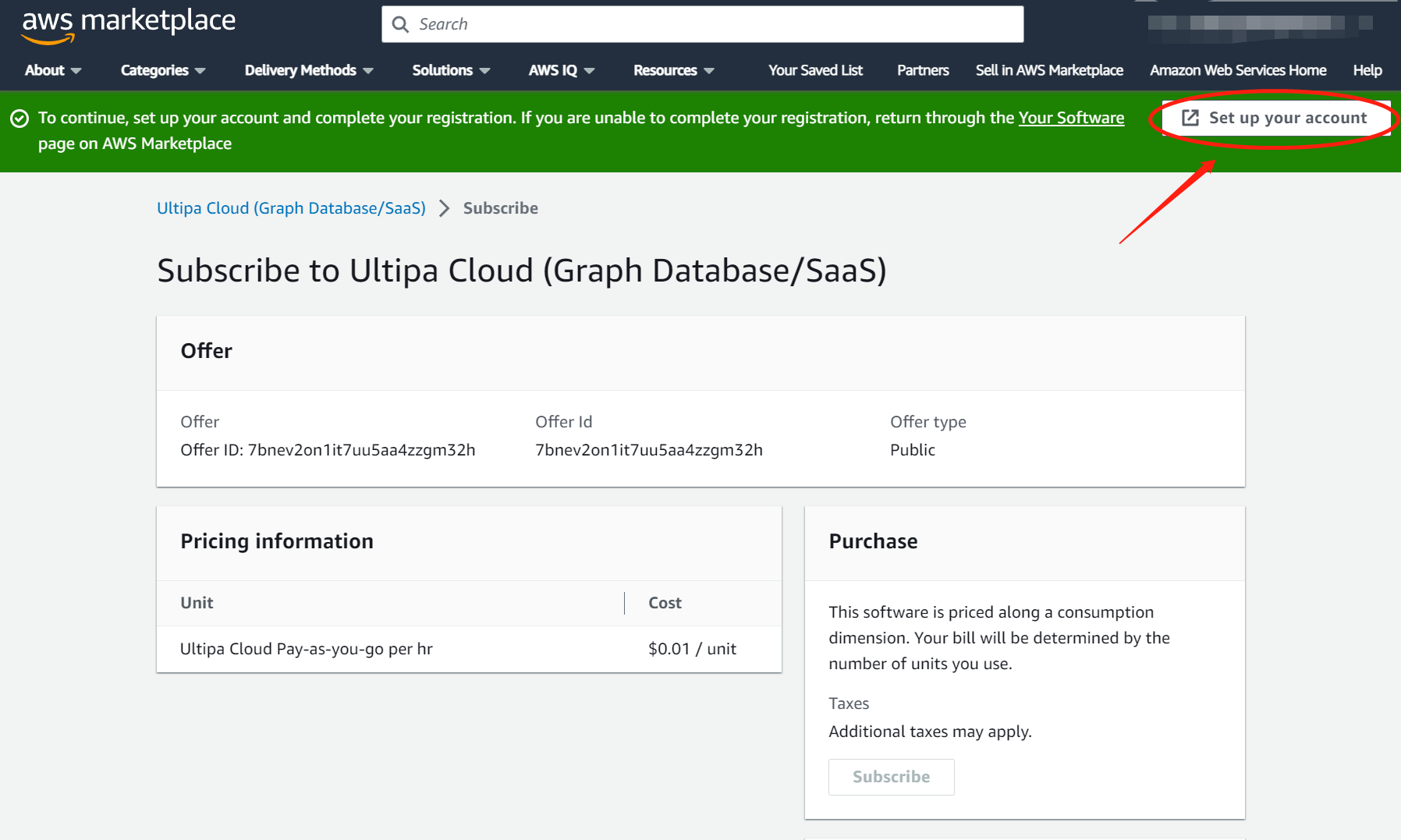 Diagram: Set Up Your Account
You will be directed to Ultipa Cloud to login to Ultipa Cloud.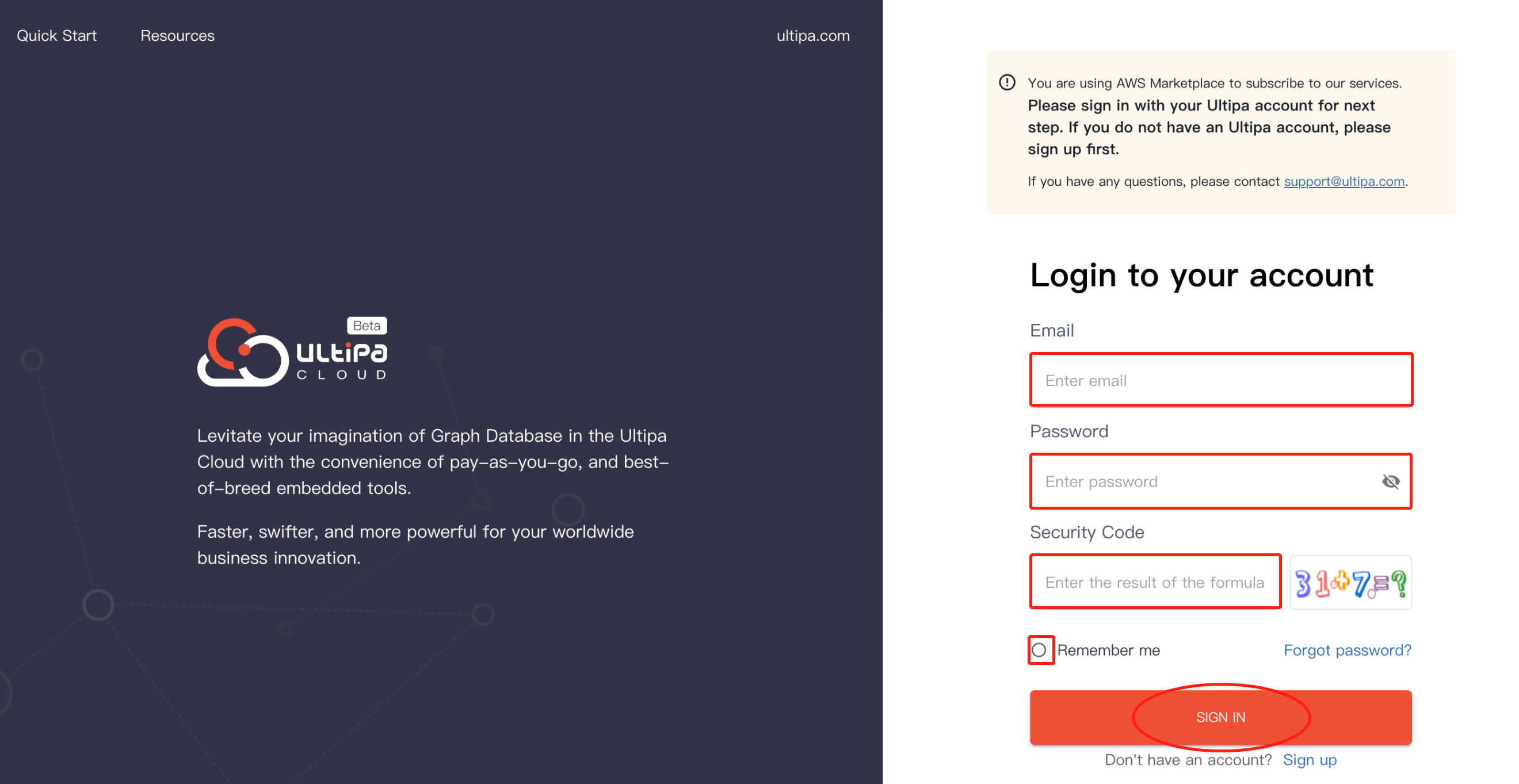 Diagram: Log in to Ultipa Cloud
Click "LINK TO AWS" as shown below: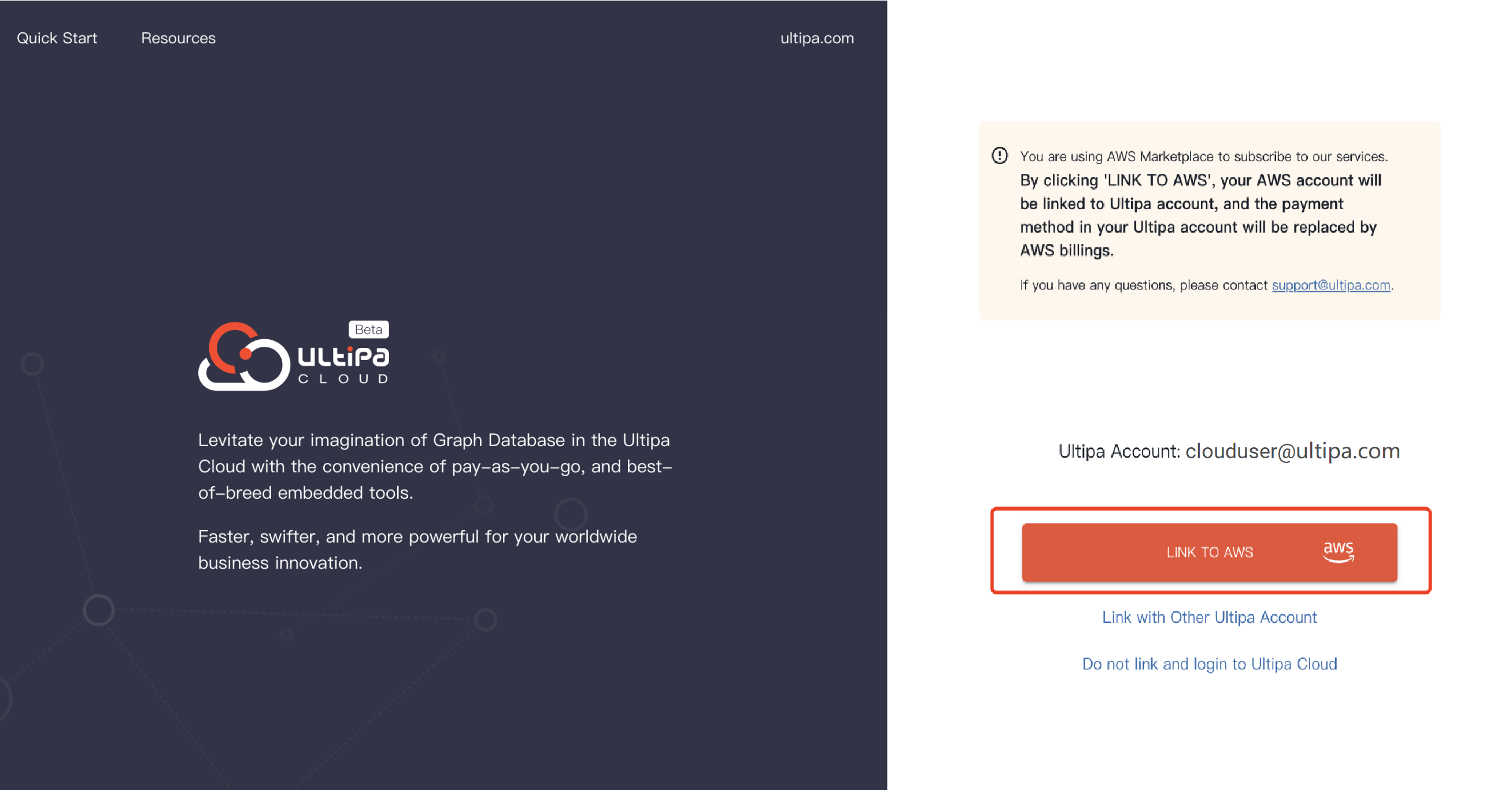 Diagram: Link to AWS
The account linking would be completed when the notice "Your AWS account has been linked to Ultipa account!" pops up.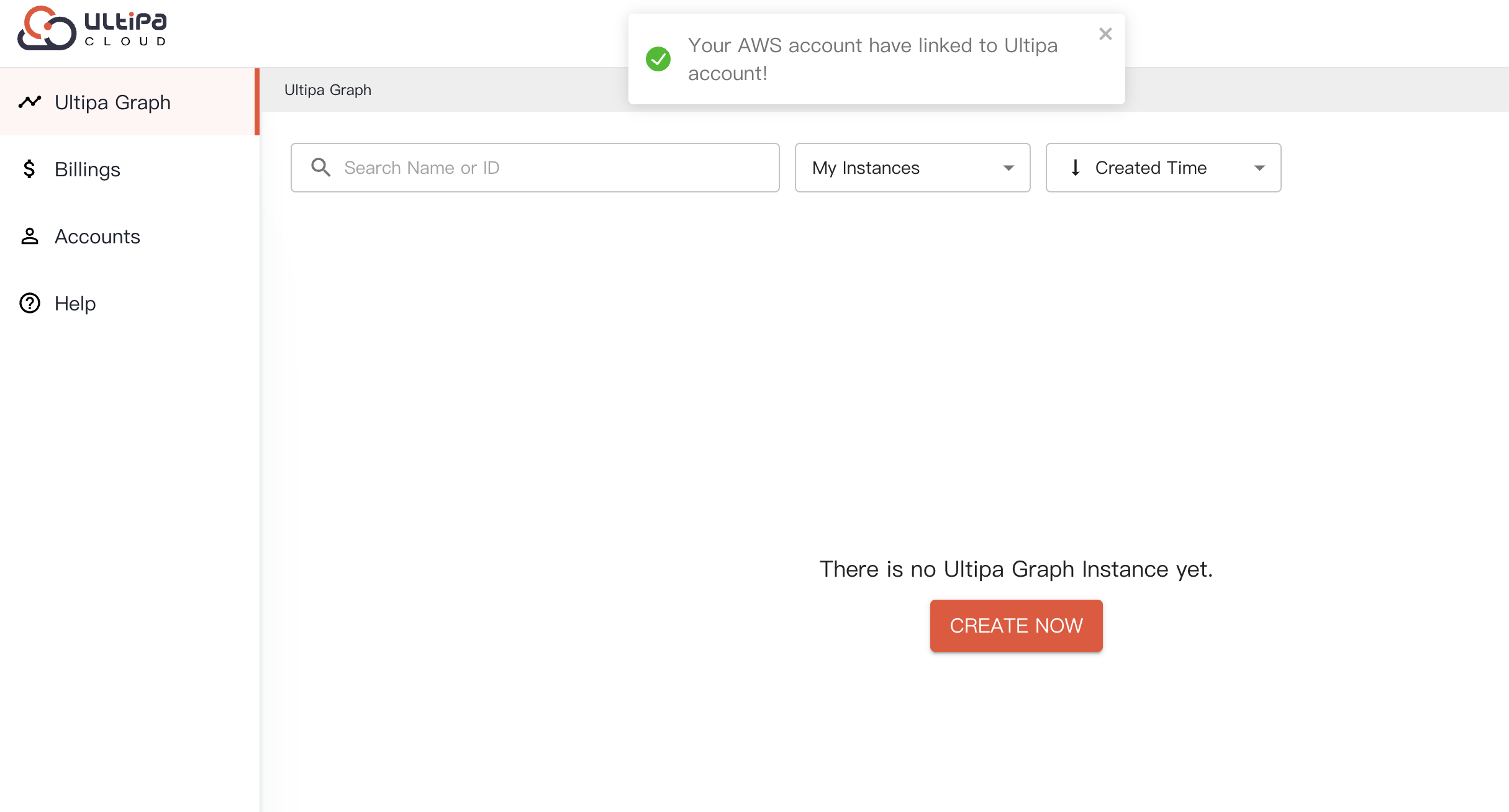 Diagram: Accounts Linked Sucessfully
Start an Ultipa Instance
Now you are all set-up to use Ultipa Cloud services subscribed via AWS Marketplace, please refer to Create Instance for new instance configurations and operations followed up.
AWS Billings
After linking AWS account to Ultipa account, your payment method for Ultipa Cloud services will be replaced by AWS billings, and you can access detailed billing information via entry as shown in the image below. For more billings-related information, please read Cloud Terms of Use.

Diagram: Check AWS Billings