Sign Up
To login to Ultipa Cloud services, users need to register an Ultipa account from Ultipa Official Website: ultipa.com, or from cloud.ultipa.com.
By clicking "Ready to Start" in Ultipa Cloud page, users will be directed to Sign Up page:
Diagram: Ultipa Cloud Login
And then create your Ultipa account information:
Email: Created by user, a work email address is highly recommended to use. Not modifiable after the account is created.
Password: Users can create and modify.
Email Code: For verification, sent via users' email address for registration.
Important: please keep your account information confidential, as they will be used as the only identifier for accessing and using Ultipa Cloud services and the key information to keep your account information secure.
Sign In
Users will be able to login with the created Ultipa account by clicking "Sign In".
Apply to Use
Ultipa Cloud Beta is a limited release, only open to applicants with approval, users are welcome to apply for use.
It may take 2~3 days for the application to process. To speed up the review process, it is recommended to complete the 4-question applicant survey following: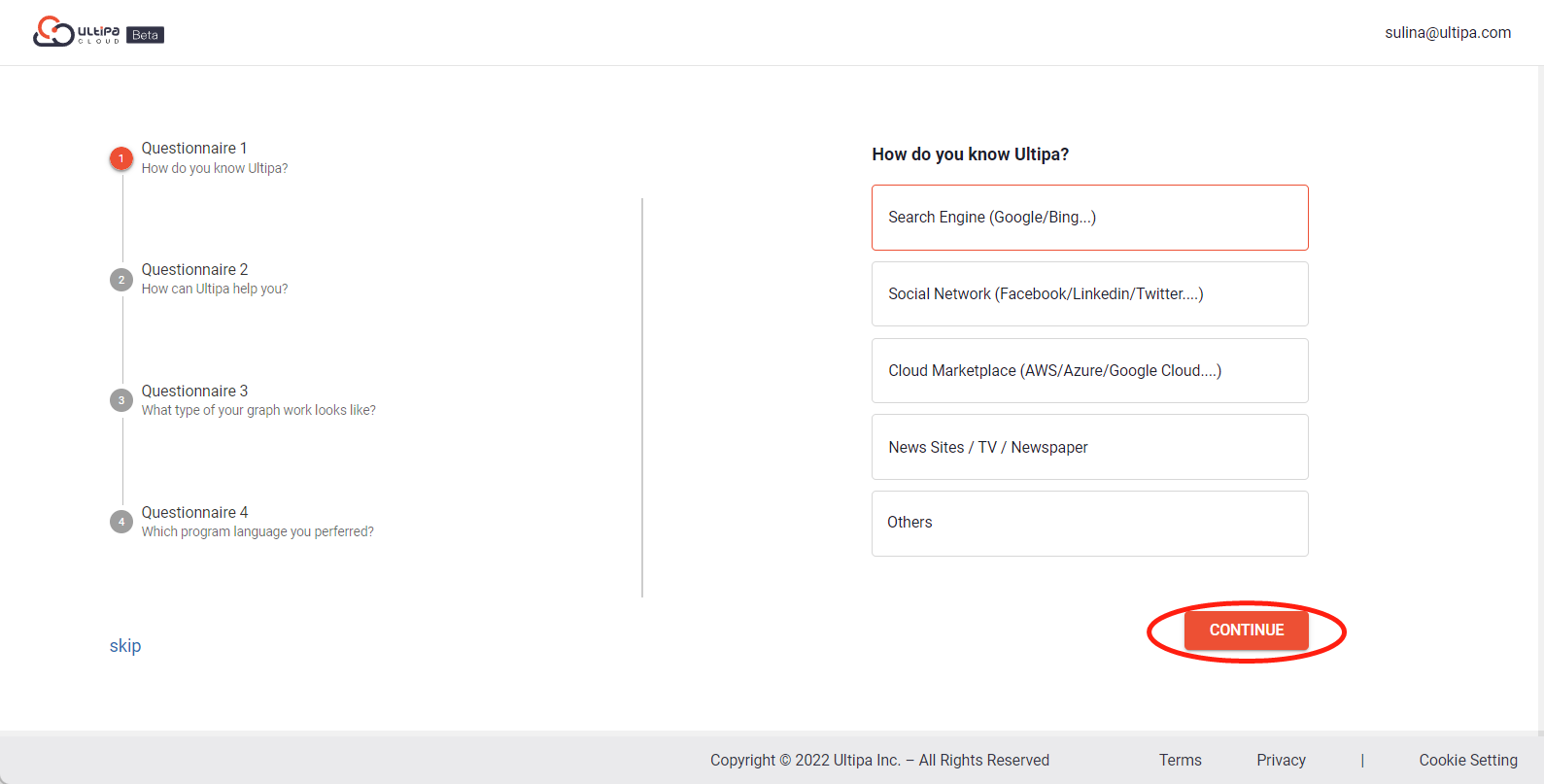 Diagram: Ultipa Cloud Login
GUI Introduction
There are 4 main modules in Ultipa Cloud GUI:
Ultipa Graph (where users could create, view, and manage instances)
Billings (where users could pay for their bills generated by their monthly usage)
Accounts (where users can view and modify their account information)
Help (where users can find Ultipa Graph resources as well as Ultipa Cloud team's support by submitting questions)