Open Ultipa Manager in browser, user has to login first: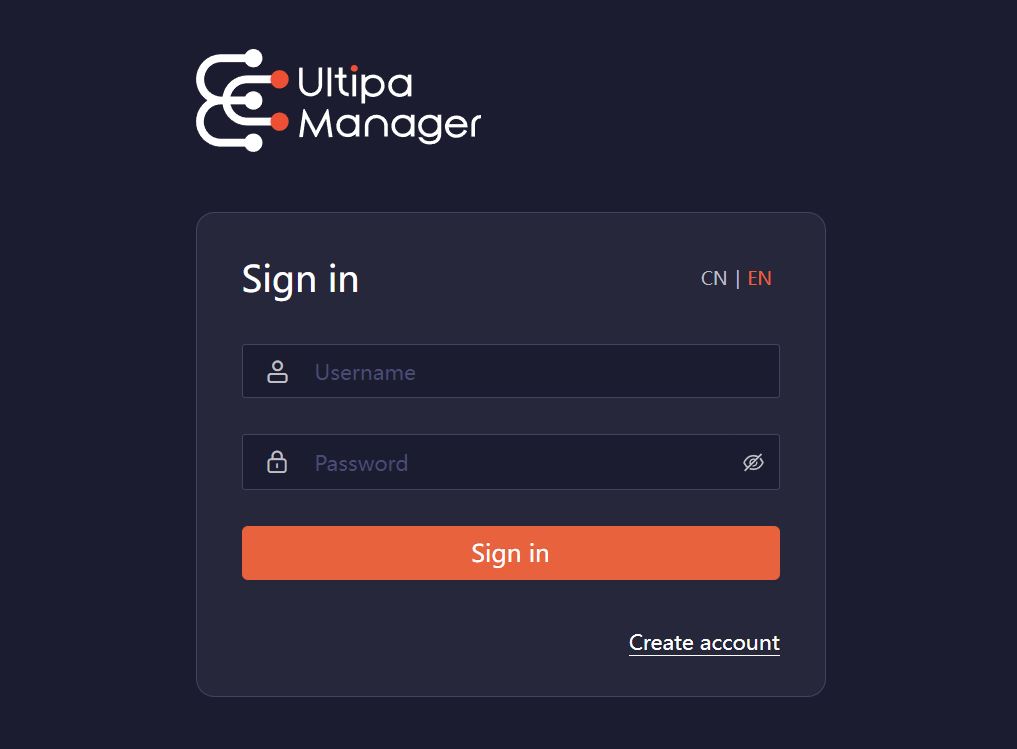 If you do not have an account, you may register as a regular user; only username and password are needed to create an account.
User Roles
There are two user roles in Ultipa Manager:
Administrator: Including root user and users who are granted this role.
Regular User: This is the default role after registration.
User List
After an administrator logs in to Ultipa Manager, User List can be accessed in the upper-right corner of Ultipa Instances page.

Administrator may edit user role, reset user password and delete user (except for the root user).