Once connected to an instance, users can engage in a variety of tasks, including managing, querying, and performing computations on the graphsets within the server. Below is an overview of the interface: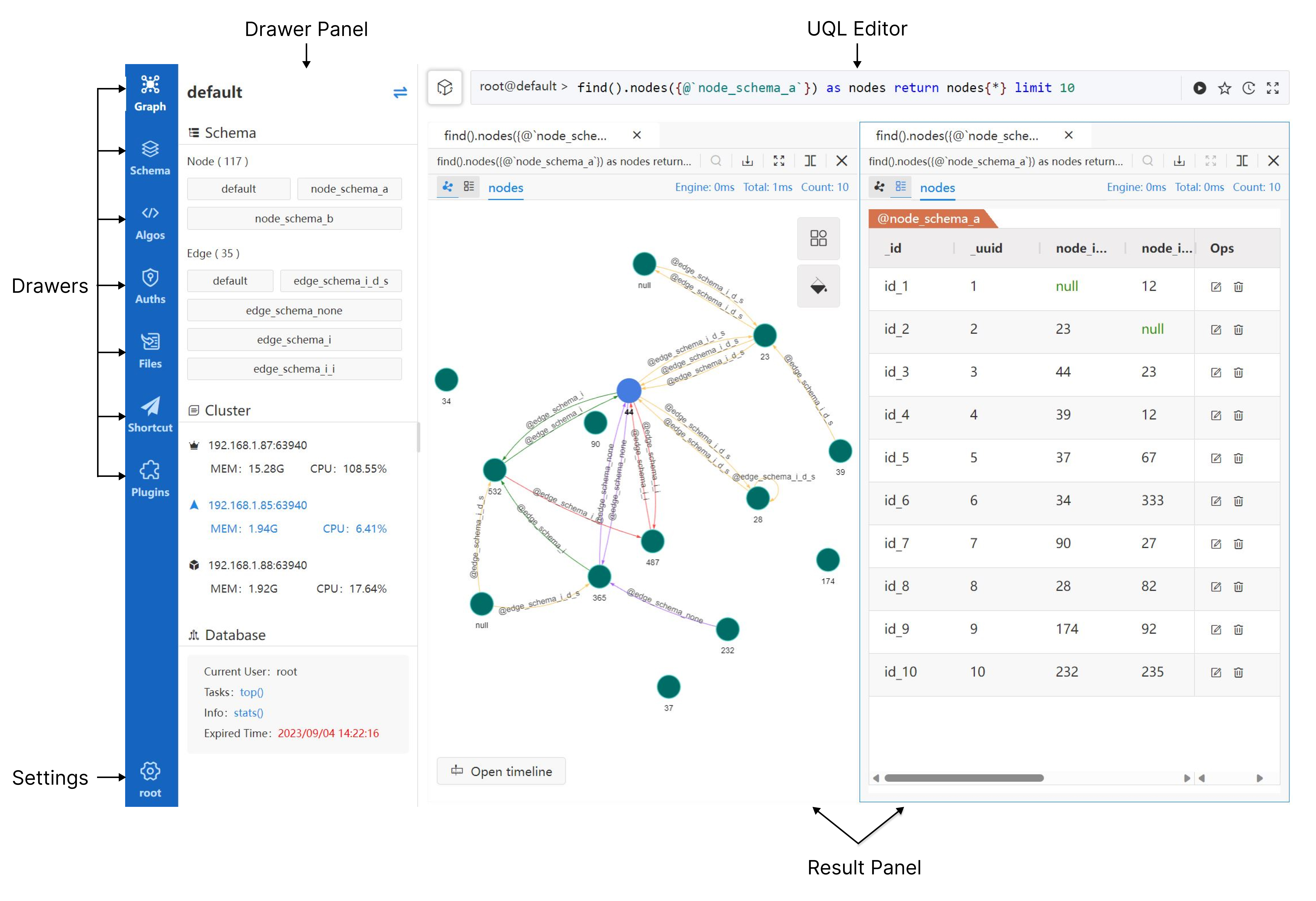 The main functional modules are:
Drawers: Each drawer menu can be clicked to open or close a sidebar drawer containing additional information or operations. The width of the drawer is adjustable.
UQL Editor: This area receives UQL commands sent through the graphical interface. Users can also manually edit UQL commands.
Result Panel: This section displays the results of executed UQL commands. It supports features such as split-screen view, switching between 2D and 3D views, and more.
Settings: Users can access settings to modify Ultipa Manager's configuration, switch connections, etc.