The Graph drawer provides an overview of the graphsets, cluster, and database information.
GraphSets
Upon opening Ultipa Manager, the previously used graphset is typically selected automatically. Click on the name of the current graphset to access the list of all graphsets stored in the database.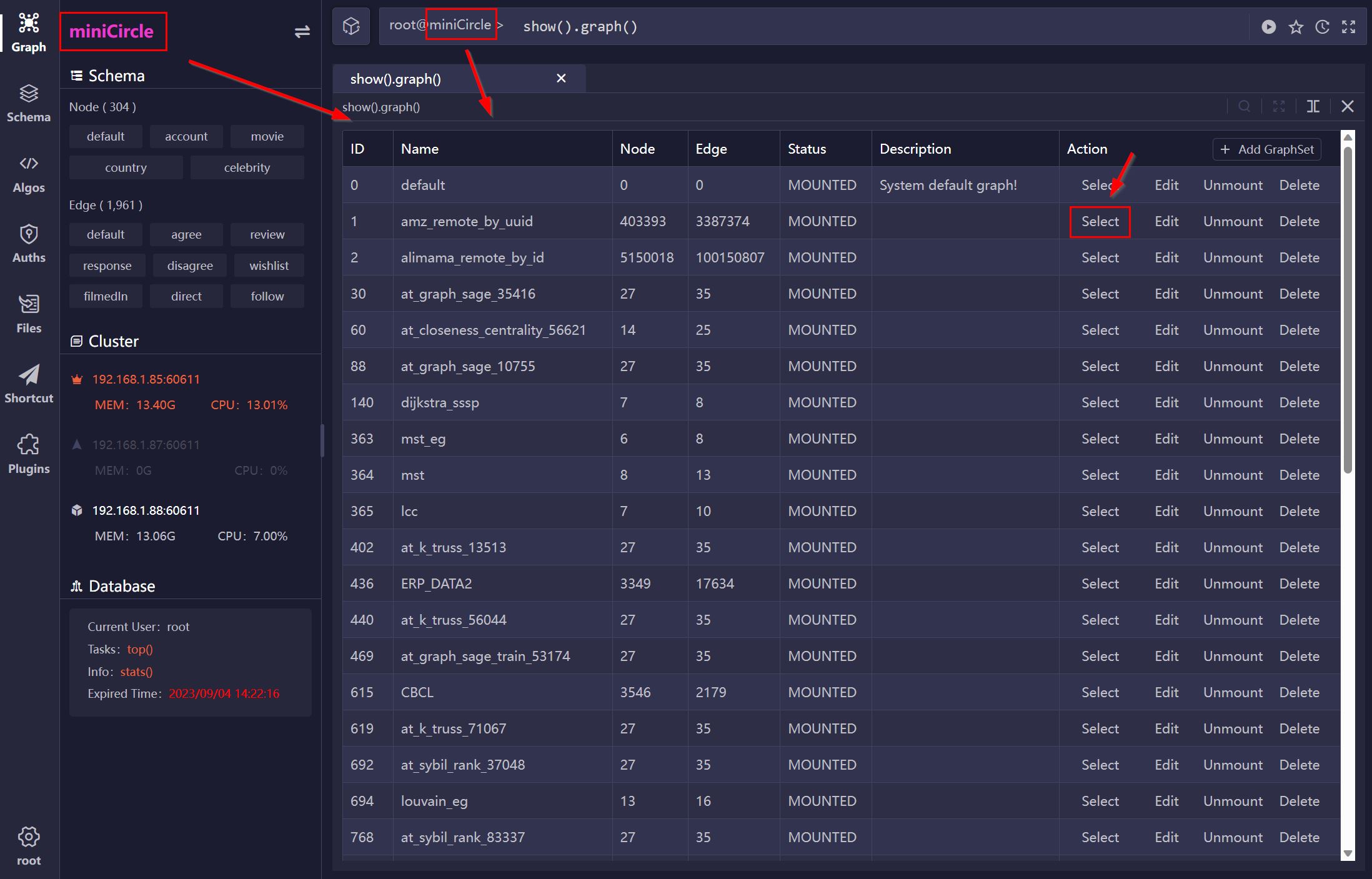 The action column offers the following operations:
Select: Switch to a different graphset. Only one graphset can be selected at a time for executing queries and computations.
Edit: Modify the name and description of the graphset.
Mount/Unmount: Mount/Unmount the graphset to/from the memory.
Delete:

Node: Delete all nodes but keep node schemas and properties.
Edge: Delete all edges but keep edge schemas and properties.
All data: Delete all nodes and edges but keep all schemas and properties.
GraphSet and data: Delete the graphset along with all the contained data.

Add GraphSet: Create new empty graphset.
Cluster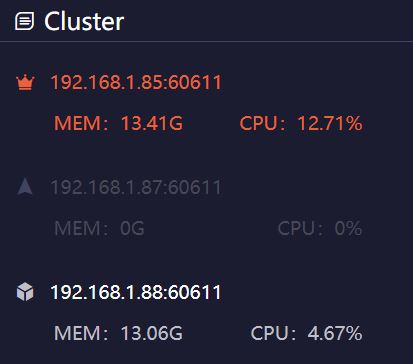 The cluster's servers are listed along with their respective memory and CPU usage indicators. The icon in front of the server address indicates the role of the server (Leader, Follower, Algo).
The currently connected server is highlighted. In case any server is offline, it will be shown in grayed-out fashion.
Database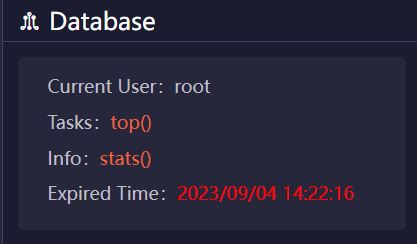 The following details and operations pertain to the database:
Current User: The username of the currently logged-in user, which corresponds to the username entered in the connection card.
Tasks: Clicking the top() command allows you to access a list of all ongoing processes.
Info: Clicking the stats() command allows you to review the server statistics.
Expiration Time: Reflects the expiration time of the Ultipa Server.