Ultipa will be sponsoring KGSWC 2023, scheduled in November 13-15, University of Zaragoza, Zaragoza, Spain, a leading international scientific conference dedicated to academic interchanges on Knowledge Graph and Semantic Web fields. As a cutting-edge graph intelligence company, Ultipa's sponsorship displays a strong positive correlation between academic and industrial players in the growing global graph intelligence market.
KGSWC 2023 is a joint forum of the fifth Ibero-American Knowledge Graph and Semantic Web Conference and the fourth Indo-American Knowledge Graph and Semantic Web Conference. Since its establishment in 2019, KGSWC has been a vital academic event where the top-tier researchers and practitioners from all over the world gather to exchange knowledge and expertise freely on Research & Development in the region of Knowledge Graph and Semantic Web.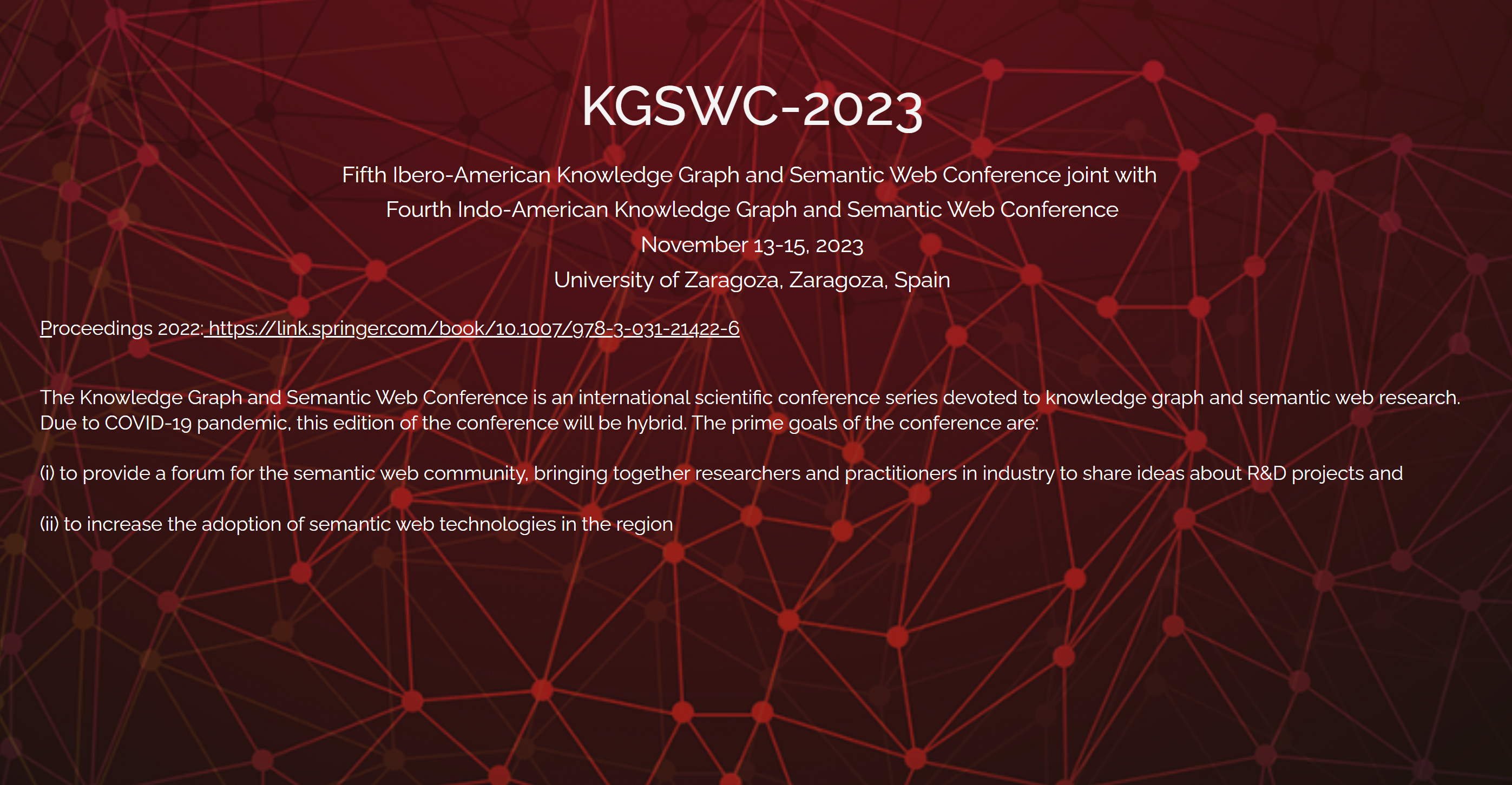 Delighted with the sponsorship agreement, Ricky Sun, CEO of Ultipa said, "Being a knowledge graph and graph computing technology provider, Ultipa has been attaching significant amount of attention to how academics and technical experts are making great efforts on semantic knowledge graph, property graph as well as their industrial practices. Through this sponsorship, we are excited and certain that we would witness fruitful consensus and inspirations to occur at this global event."
About Ultipa:
Ultipa is a Silicon Valley based next-generation graph XAI and database company with operations in EMEA and APAC. The team at Ultipa believes that graph augmented intelligence and XAI empower enterprises with their digital transformation process, the process requires the convergence of data intelligence and infrastructure revolution -- in another word Ultipa graph database augments and accelerates advanced and smart data analytics, as well as Machine Learning and AI, and warrants the benefits of white-box explainability, flexibility and faster time-to-market and value. Ultipa builds the next-generation leading graph XAI and database products and killer applications in vertical domains like Asset Liability Management (ALM), Liquidity Risk Management (LRM), Low-code Graph-augmented BI Platform, Data Governance (RDA), and etc. Ultipa is backed by prestigious sovereign wealth fund and venture capital firms.
Reference: https://kgswc.org/our-sponsors/