Sponsored by Ultipa, Inc., a Marcus Evans event, the 21st Liquidity Management for Financial Institution will be held in London, from 5th to 6th June 2023. This premier conference is aimed to elaborate on the most profound technologies and cutting-edge practices for attendees from financial industries all around the world, to stay on top of the ever-changing global economic environment with mutual efforts on constructing a solid equilibrium with emerging issues.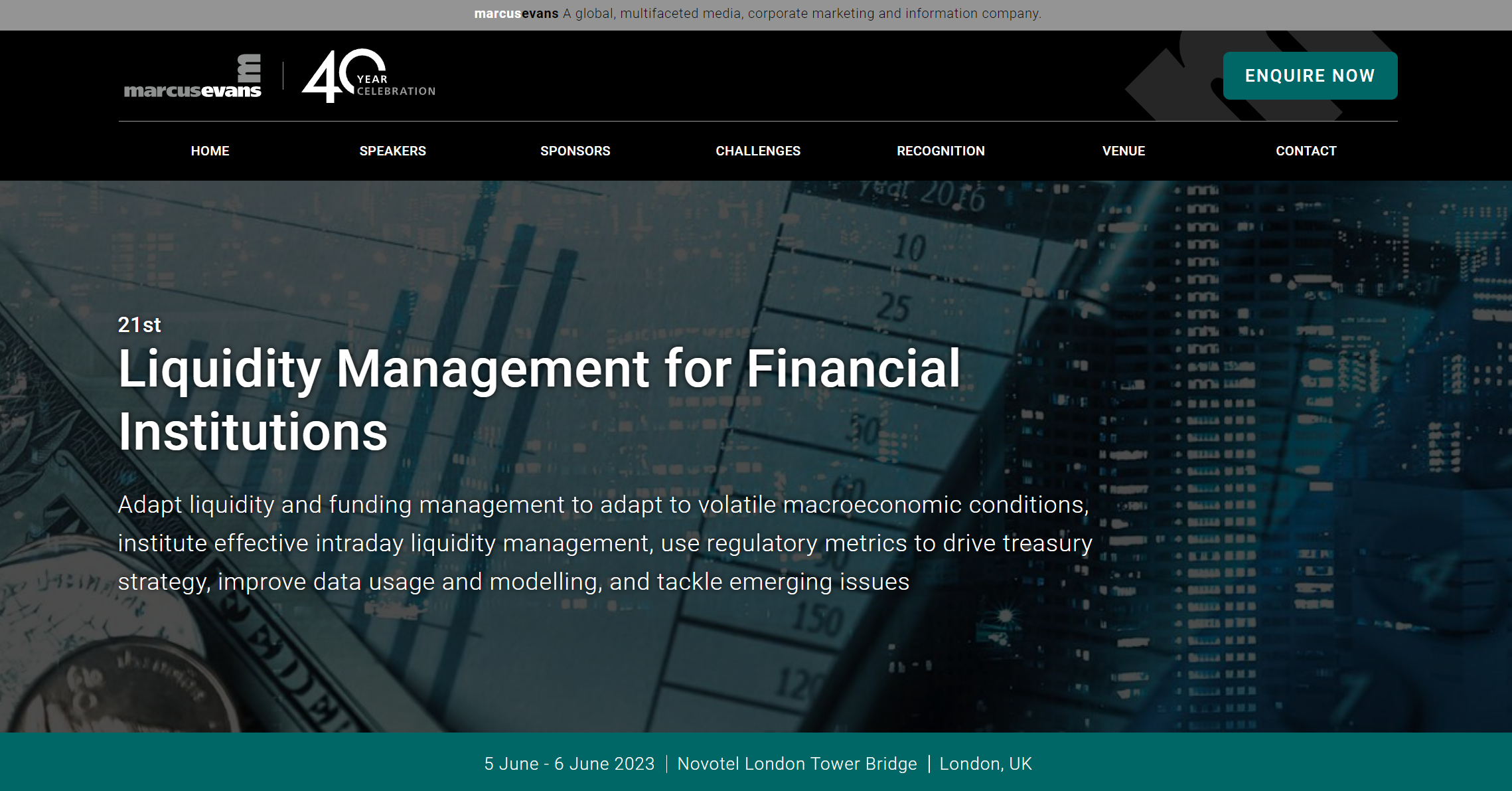 Together with world-class experts and professionals from a number of the most prestigious banking institutions such as Danish FSA, Standard Chartered Ban, Credit Suisse, Euroclear, etc., Ricky Sun, the founder and CEO of ULTIPA, will showcase on how real-time graph computing sheds important lights on international liquidity and asset-liability management as the second speech deliverer, contributing a turnkey solution that fully demonstrates products powered by ULTIPA's patent-pending graph augmented intelligence to the event.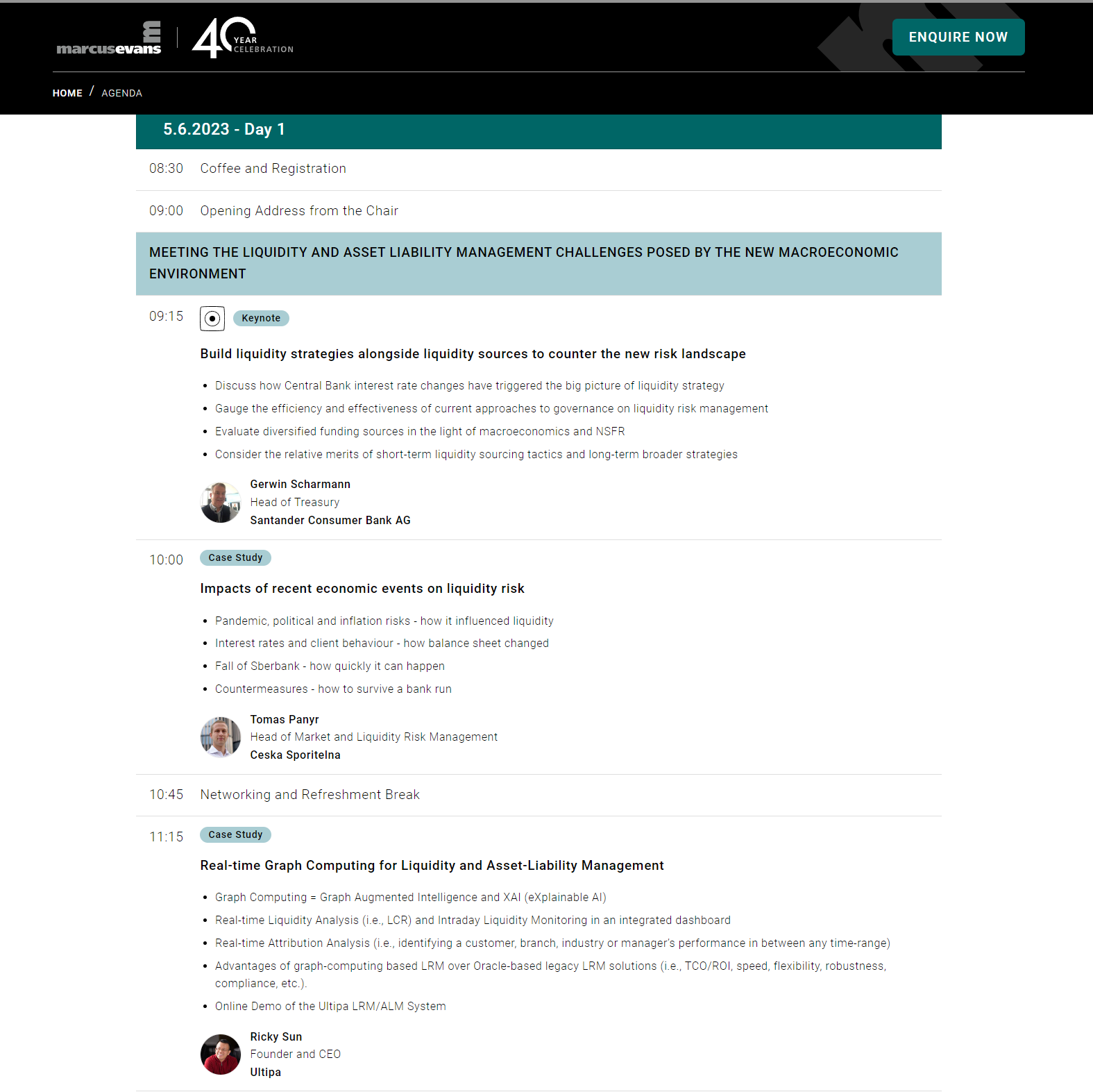 About Ultipa:
Ultipa is a Silicon Valley based next-generation graph XAI and database company with operations in EMEA and APAC. The team at Ultipa believes that graph augmented intelligence and XAI empower enterprises with their digital transformation process, the process requires the convergence of data intelligence and infrastructure revolution -- in another word Ultipa graph database augments and accelerates AI/ML and smart data analytics, and warrants the benefits of white-box explainability, flexibility and faster time-to-market and value. Ultipa builds the next-generation leading graph XAI and database products and empowers killer applications to be built with celerity and ease in vertical domains like Real-time Fraud Detection, Asset Liability Management (ALM), Liquidity Risk Management (LRM), Low-code Graph-augmented AI+BI Platform, Data Governance (RDA), and etc. Ultipa is backed by world's prestigious sovereign wealth fund and venture capital firms.
Reference: https://www.marcusevans.com/conferences/liquidity-management/sponsor