Company Background
Ultipa is Founded by serial entrepreneurs and deep-tech inventors from Silicon Valley & Beijing. Our mission is to tackle business challenges with augmented intelligence - Graph Database & Knowledge Graph with Ultipa Graph Query Language.
Our products are designed for BFSI core and high-value scenarios: OLTP + OLAP → HTAP.

Company Vision
Ultipa team is dedicated to building the world's fastest and most intuitive graph database products, empowering smart enterprises with graph augmented intelligence, and providing our customers with great performance and superior experience.
This is an evolution of graph toward OLTP/OLAP calling for a thorough innovation from architecture to data structure, algorithm, and engineering.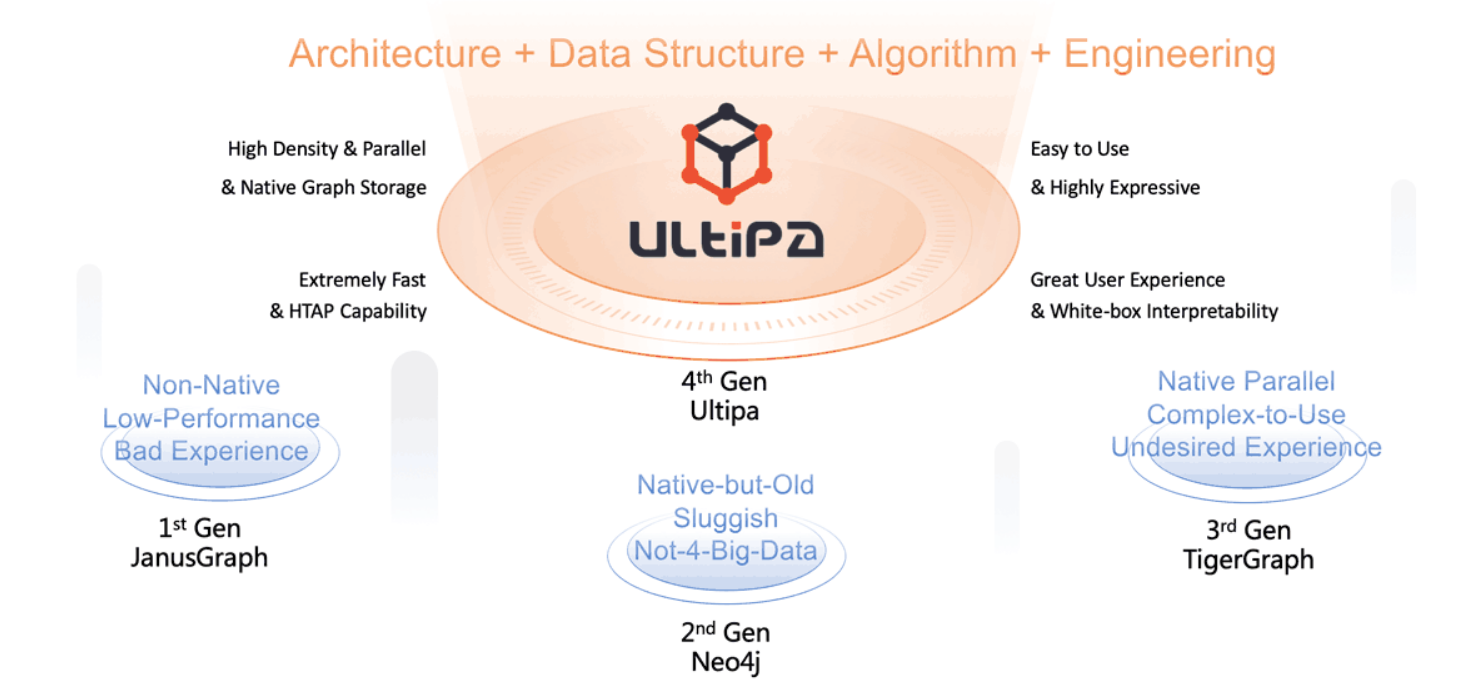 Products Matrix
Ultipa Graph Database
Ultipa KG (Knowledge Graph)
Ultipa UQL (Graph Query Language)
Ultipa Utilities
Ultipa CLI
Ultipa Transporter
Ultipa Drivers (Java | Python | C++ | Golang | Node | Restful API)
Ultipa Connectors
Ultipa Graph Database Usage Scenarios
Industrial Internet
Supply Chain Finance
Blockchain Database
Risk Management
Asset-Liability Management
Liquidity Management
Knowledge Graph
Explainable Al
Business Research Graph | Real-time Decision Making
Anti-Fraud | Smart Marketing
Anti-Money Laundering
Meta-Data Management
Multimodal Data Fusion
Neuromorphic Computing
Smart Search
Recommendation Engine
Chatbot/NLP